More Than Just A Trophy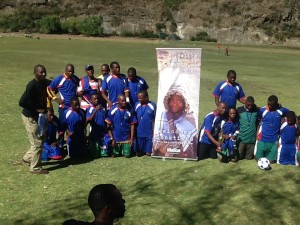 The Maliba Community Development Trust partnered with local youth leaders
and hosted a soccer Tournament between the Ts'ehlanyane , Pela Tsoeu and
Kota communities, three local communities who benefit from the work of the Maliba Trust.
The Tournament commenced in September 2015 with twelve local
team participating.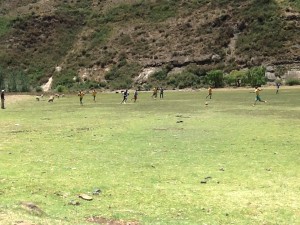 The aim of the tournament was to promote more healthy forms of activity
and entertainment in an effort to decrease the levels of crime and alcohol
abuse amongst the communities.
Overall the tournament ran exceptionally, with all players and spectators
enjoying themselves thoroughly.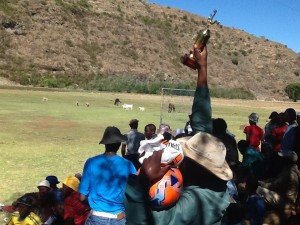 The Tournament was won by team Rovers from the Kota community followed
by Team Lipofa from Kota who were placed second and Team Cosmos
from Pela Tsoeu who placed third.
Prizes for the winning teams included Soccer kits, Trophies, Medals as
well as soccer balls for the teams to enjoy on return to their villages.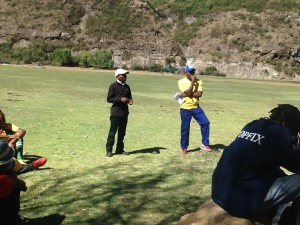 I the tournament has certainly sparked a renewed interest in the game
soccer and created a greater solidarity between the team mates.
Maliba Trust Manager,   Daniel Ts'osi  noted "We are thrilled with the success of the Tournament and look forward to hosting it again next year! We hope that this will incentivise the youth of the communities to actively participate in more healthy forms of recreation!"